Un simbolo, una voce:
aumentare la tensione nella Giornata Mondiale del Parkinson
In vista della Giornata mondiale del Parkinson dell'11 aprile, un collettivo di organizzazioni in tutto il mondo sta lanciando un'iniziativa "frizzante" per unire i membri della comunità.
In occasione del 25° anniversario della Giornata mondiale del Parkinson , il logo è stato lanciato da una collaborazione di importanti organizzazioni, tra cui PD Avengers , European Parkinson's Disease Association (EPDA), Parkinson's Foundation e Cure Parkinson's , tra gli altri. Il loro scopo? Creare un segno universale per la consapevolezza della condizione.
---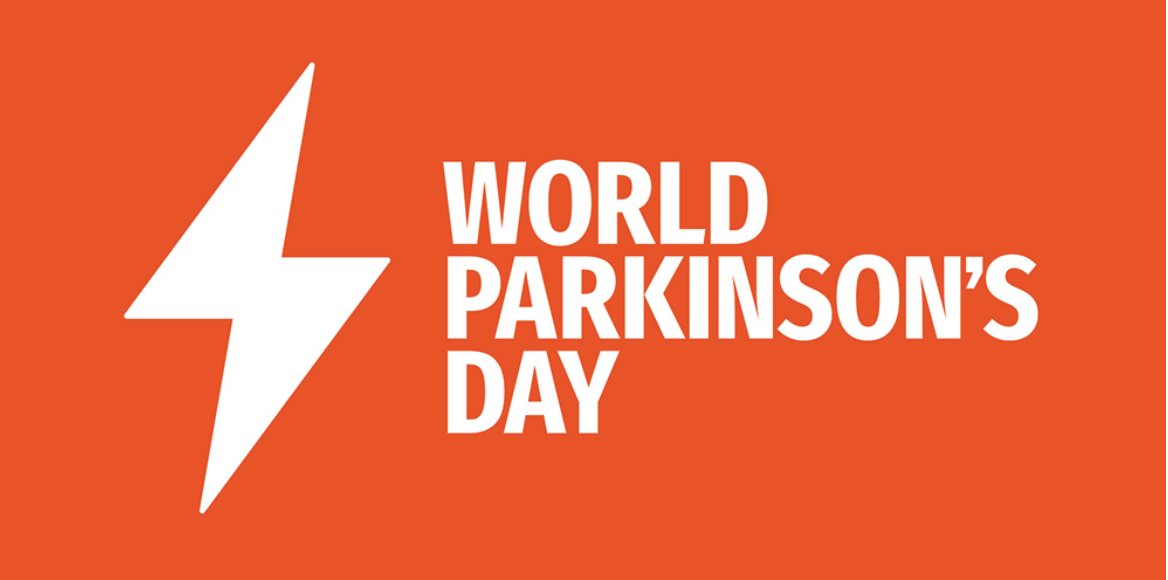 Le organizzazioni globali del Parkinson si uniscono per lanciare "The Spark" - un nuovo logo internazionale per aumentare la consapevolezza della Giornata Mondiale del Parkinson
Una serie di organizzazioni mondiali del Parkinson hanno unito le loro forze per sviluppare e lanciare un nuovo logo - soprannominato "The Spark" - prima della Giornata Mondiale del Parkinson dell'11 aprile. Il logo è un tentativo di permettere alla comunità del Parkinson di parlare con una sola voce e creare un simbolo universale del Parkinson.
The Spark è il risultato di una collaborazione attiva tra le organizzazioni internazionali del Parkinson, tra cui la European Parkinson's Disease Association, PD Avengers, Parkinson's Foundation, Davis Phinney Foundation, Brian Grant Foundation Cure Parkinson's tra queste anche la nostra Associazione Parkinson Giovani.
Qualsiasi organizzazione, individuo o gruppo che voglia evidenziare e sostenere l'annuale Giornata Mondiale del Parkinson potrà utilizzare The Spark sul proprio materiale promozionale per qualsiasi evento, campagna o comunicazione nell'ambito della giornata.
The Spark si ispira alla dopamina - il neuro trasmettitore elettrochimico che le persone con Parkinson si sforzano di conservare. Il gruppo di organizzazioni mira a questa scintilla per energizzare la comunità del Parkinson intorno a un evento annuale più coordinato della Giornata Mondiale del Parkinson, riunendo alla fine organizzazioni e individui sotto un unico ombrello riconosciuto che porterà a una maggiore consapevolezza, impatto e, infine, a un cambiamento positivo.
"L'EPDA è incredibilmente orgogliosa di far parte di questa coalizione globale unica di organizzazioni per il Parkinson. Abbiamo tutti lo stesso obiettivo: che il logo 'scintilla', nel tempo, aiuti la comunità del Parkinson a parlare con una sola voce nella Giornata Mondiale del Parkinson - amplificando così le nostre voci individuali, e creando un maggiore impatto a livello globale anno dopo anno", ha detto Dominic Graham, direttore operativo della EPDA. "Le persone con Parkinson e le loro famiglie non possono aspettare che il cambiamento avvenga per loro. Abbiamo bisogno di creare noi stessi quel cambiamento, e speriamo che questo logo sia un passo importante in quella direzione."
"Il 'chi è chi' del Parkinson ha unito le forze dietro un nuovo simbolo per mantenere la condizione in primo piano per tutti", ha aggiunto Larry Gifford, co-fondatore di PD Avengers, un gruppo globale di difesa guidato da persone con Parkinson e sostenuto da decine di organizzazioni di Parkinson e migliaia di individui. "The Spark è destinato a elettrificare un potente movimento e a cambiare il modo in cui tutti noi pensiamo al Parkinson".
Per scaricare e condividere The Spark - e unirsi al movimento del World Parkinson's Day - visita il sito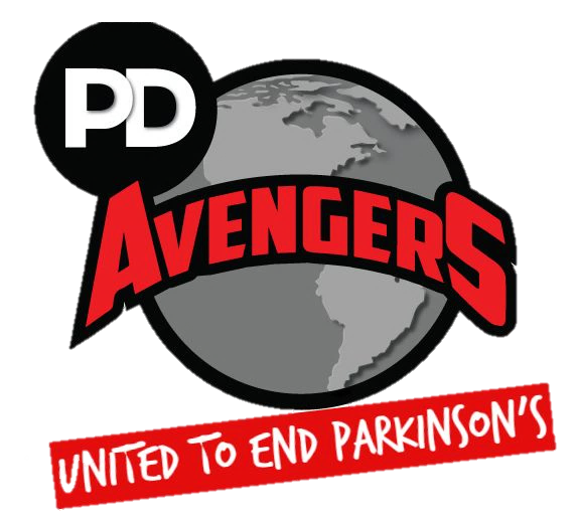 More than 80 Parkinson's Disease organizations and thousands of advocates from 83 countries announce the launch of 'The Spark,' a new international symbol for Parkinson's awareness, to increase conversation and public awareness around the world's fastest growing neurological disease. The symbol will be promoted and shared around the world during World Parkinson's Day on Monday, April 11, 2022. The Spark, inspired by dopamine – a critical electro-chemical neurotransmitter that people with the disease are striving to retain – will be used to energize a global movement and inspire urgency, unity and hope to end Parkinson's Disease.
"The who's who of Parkinson's combine forces under a new symbol to keep the disease top of mind for everyone. The Spark is intended to electrify a powerful movement changing how all of us think about this disease. We want to break the stigma around Parkinson's. We're leading a louder call to fund medical breakthroughs. And together – we're striving to put Parkinson's in the past," said Larry Gifford, founder of Global Alliance to End Parkinson's Disease (also known as the PD Avengers).
The increasing impact of Parkinson's on individuals, families and the global community cannot be ignored.
Parkinson's Disease is the fastest growing neurological condition in the world.
Parkinson's is indiscriminate regarding gender, sex, ethnicity, age and geography.
Up to 10% of People with Parkinson's are diagnosed in their 40's or younger.
Parkinson's is caused by a combination of genes, environmental and lifestyle influences. The interaction of all three components determines if someone will develop Parkinson&.
Currently, there is no cure.
The herbicide and pesticide Paraquat is among the toxins linked to increased risk of the onset of Parkinson's disease. It's banned in dozens of countries including China and the UK, where they continue to manufacture the product. While a teaspoon is lethal for a human being, more 7-million pounds of Paraquat were used on crops in the United States in 2015 and that number is steadily increasing year after year.
Parkinson's is a misunderstood disease and the lack of awareness makes people with Parkinson's vulnerable and discriminated against. People with Parkinson's earn less money, have difficulty obtaining and retaining employment despite qualifications and ability. They often have to retire early. The symptoms of the disease, mean people with the disease are often mistaken for being intoxicated and in some countries are considered to be cursed by witches. Many live in constant pain. They often lose their voice, their confidence, the luxury of sleep and their ability to control their automatic functions, their limbs, and their future.
SHARE YOUR SPARK ON WORLD PARKINSON'S DAY
This World Parkinson's Day, we are calling on those impacted by the disease to stand up, speak out and unite to end Parkinson's. People can join our movement by sharing The Spark with friends, family and on social media channels on Monday, April 11, 2022.
Every organization, individual or group who want is encouraged to share The Spark in their campaign, event or communications around World Parkinson's Day and beyond. The Spark toolkit can be downloaded here worldparkinsonsday.com. People can either personalize The Spark or share one of dozens of pre-made graphics.
ABOUT THE SPARK'S DEVELOPMENT
The Spark was conceived by a coalition of global patient and advocacy organizations who are all seeking to end Parkinson's Disease.
"The EPDA is incredibly proud to be a part of this very unique global coalition of Parkinson's organizations. We all have the same goal: for the 'Spark' logo to, over time, help the Parkinson's community speak with one voice on World Parkinson's Day – thereby amplifying our own individual voices, and creating a bigger impact globally year after year. People with Parkinson's and their families cannot wait for change to happen to them. We need to create that change ourselves, and we hope this logo will be an important step in that direction," said Dominic Graham, Operations Director, European Parkinson's Disease Association (EPDA).
"We know the power of the Parkinson's community cannot be understated. It's the spark of the community coming together in a multitude of ways, including through this global alliance of Parkinson's organizations, that has transformed Parkinson's research into what it is today. And it's this community coming together that will help realize new breakthroughs that are right around the corner for people and families with Parkinson's," said Debi Brooks, CEO and Co-Founder of The Michael J. Fox Foundation for Parkinson's Research.
"Parkinson's s the fastest growing neurological condition in the world and it needs to be recognised as an urgent health priority. I hope that this year's World Parkinson's Day will be the spark that creates a sense of urgency within international health agencies, governments, and leads to significant investment in to research for treatments that change the progression of Parkinson's. It is time to end Parkinson's," said Helen Matthews, Deputy CEO, Cure Parkinson's The Spark was designed in partnership with Franklyn (franklyn.co), a creative studio based in Brooklyn, New York. The six-month effort was comprehensive and engaged a global community of PD patients and advocates.
"This was a tall task as whatever symbol we crafted for the global PD community had to be simple, urgent, and tied to the disease itself. Creating a logomark that is also customizable and truly 'open-source' – anyone can download it, draw it, draw on it and use it to tell their own stories – is also what makes it powerful, personal and deeply emotional," said Michael Freimuth, the Co-Founder of Franklyn.
To share The Spark and join the movement to end Parkinson's, visit worldparkinsonsday.com.
PARTNER ORGANIZATIONS
Organizations which are supporting The Spark include (in alphabetical order):
1. Alianza Iberoamericana de Parkinson – Spanish speaking nations
2. American Parkinson's Disease Association (APDA) – United States
3. APDA – Massachusetts – United States
4. APDA – Northwest – United States
5. Associazione Italiana Giovani Parkinsoniani – Italy
6. Asociația "Mai puternici decât boala Parkinson" - Romania
7. BC Brain Wellness Program - Canada
8. Brian Grant Foundation – United States
9. Canadian Open Parkinson Network - Canada
10. Charco Neurotech - UK
11. Comitato Italiano Associazioni Parkinson - Italy
12. Con P de Parkinson - Spain
13. Cure Parkinson's - UK
14. Davis Phinney Foundation for Parkinson's | Every Victory Counts – United States
15. Deva Antiparkinson Association, with Raican Dan (Romania)
16. Empower Parkinson's
17. Ending Parkinson's Disease book – United States, Netherlands
18. European Parkinson's Disease Association (EPDA) - Europe
19. Estraidons-Nous - Canada
20. Fuerto es la Vida, Parkinson – No Limits - Spain
21. Hilde-Ulrichs-Stifting – Actives Leben mit Parkinson - Germany
22. Impact Parkinson - Canada
23. iPDGC – International Parkinson Disease Genomics Consortium – Africa
24. It's Not Funny - Australia
25. Latin America Research consortium on the Genetics of Parkinson's Disease (LARGE-PD)
26. Life Design Institute for PwP – Japan
27. LSVT Global – United States
28. Mediflix – United States
29. Nuero Heroes - UK
30. Pacific Parkinson's Research Centre (University of British Columbia) - Canada
31. Pacific Parkinson's Research Institute - Canada
32. Parkinson Art - UK
33. Parkinson Association of Alberta - Canada
34. Parkinson Canada - Canada
35. Parkinson Nova Scotia - Canada
36. Parkinson Society of British Columbia - Canada
37. Parkinson Society of Southwest Ontario - Canada
38. Parkinson UK - UK
39. Parkinson's Africa - Africa
40. Parkinson's Association of West Michigan – United States
41. Parkinson's Australia - Australia
42. Parkinson's Concierge - UK
43. Parkinson's Disease Patients Welfare Society – Kolkata - India
44. Parkinson's Foundation – United States
45. Parkinson's International Foundation – United States
46. Parkinson's Place
47. Parkinson's Resources serving Oregon and SW Washington – United States
48. Parkinson's UK – UK
49. Parkinson's Unity Walk – United States
50. Parkinson's Wellness Project (PwP) - Canada
51. ParkinSong – Austria
52. Parkinsonsonline.at - Austria
53. Parkylife - UK
54. PD Avengers Scotland - UK
55. PD Avengers Puerto Rico – Unincorporated United States
56. PD Buzz – United States
57. PD Warrior - Australia
58. PMD Alliance - Parkinson and Movement Disorder Alliance – United States
59. Power Over Parkinson's – United States
60. Rosy Gallery - Japan
61. Schluss mit Parkinson – Germany
62. Shake It Up – Australia
63. Shaky Nation – United States
64. Sport Parkinson's - UK
65. Spotlight YOPD - UK
66. Stop Parkinson Romania - Romania
67. StoPD - New York and Los Angeles
68. Surrey Neuroplasticity Clinic - Canada
69. The Michael J. Fox Foundation for Parkinson's Research – United States
70. The Parkinson's Alliance
71. The Parkinson's Games – 2022 – Eindhoven - Netherlands
72. Tightrope Improv – Improv for Parkinson's - Canada
73. Trepetlika - Slovenia
74. Twitchy Woman – United States
75. University of Dundee MRC – Scotland - UK
76. Unshakeable MD - Canada
77. U-Turn Parkinson's – Canada
78. Voice Aerobics - Canada
79. When Life Gives You Parkinson's podcast - Canada
80. WikiParky.TV – Italy
81. Womens Parkinson's Project
82. World Parkinson Coalition – United States
83. World Parkinson Program – Canada
84. Yes, and Exercise! – United States
85. Yuvedo Foundation – Germany
We encourage all media to use The Spark and the digital assets found here, to help debut the symbol to audiences worldwide beginning April 1st, on World Parkinson's Day and as a symbol of Parkinson's Awareness when appropriate throughout the year.
A full list of members and links to the organizations will be featured on the website: worldparkinsonsday.com.